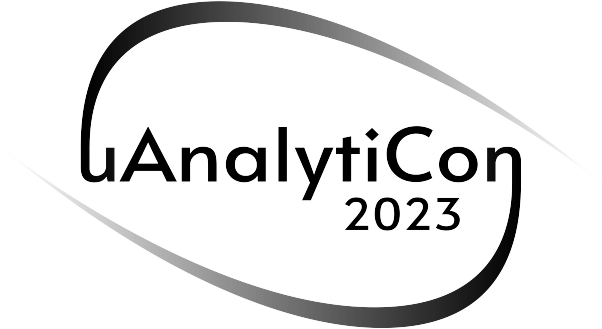 uAnalytiCon-2023: Integration Challenge
Call for Papers
Ural Federal University named after the first President of Russia B.N. Yeltsin
Ural Institute of Humanities
Department of Philosophy
Chair of Ontology and Theory of Knowledge
Dear colleagues,
we are pleased to announce
Annual International Conference
uAnalytiCon-2023: Integration Challenge
which takes place on May 19-20, 2023
Statement
In this difficult and anxious time, uAnalytiCon Organizing Committee declares its commitment to humanist ideals, compassion, and solidarity. We do not welcome the military solutions of any conflict and want to express our empathy and condolences to all the victims and their families, no matter which side they are on now.
We consider it harmful to divide the research community along any lines, including national and political ones. Science and philosophy belong to humanity as a whole, not to particular social or ethnic groups.
The 10th Anniversary Conference uAnalytiCon-2023 focuses on the integration challenge, which is the problem of reconciling metaphysics with epistemology for a given field of philosophy. The integration challenge is the generalized problem formulated by Paul Benacerraf in his Mathematical Truth (1972) for the philosophy of mathematics. He shows that one has two options for solving problems in the philosophy of mathematics: one can begin either with the development of metaphysics and the corresponding philosophy of language (the "platonistic" account) or with the development of epistemology (intuitionism/constructivism, conventionalism). The first option faces the difficulty of explaining how we can know mathematical truths about objects with which we cannot "interact", while the second option faces the difficulty of proposing a plausible theory of objects and explaining how language works. In his Being Known (1999), Christopher Peacocke demonstrates that the integration challenge arises in any area of philosophy, including the past, necessity, self-knowledge, and free will. We invite all to discuss the integration challenge in general and its possible solutions as well as individual instances of the challenge for specific areas.
We welcome submissions from a wide range of disciplines, including but not limited to:
metaphysics;
epistemology;
philosophy of language;
philosophy of mathematics;
philosophy of mind;
ethics and metaethics;
logic.
Confirmed Keyspeakers: Christopher Peacocke, Giacomo Andreoletti, Vitaly Tselishchev.
Abstracts must be 500 words or less and prepared for blind review. To submit abstracts please fill out our submission form.
The deadline for abstract submissions is April 1, 2023. Notifications of acceptance will be sent by April 30, 2023.
To register as an attendee, fill out the attendee registration form.
Official conference languages: Russian, English.
Please note that online participation is possible only for the talks in English.
Authors of all accepted abstracts are encouraged to submit full papers for publication in the journal Analytica.
The participation is free of charge. Unfortunately, the Organizing Committee has no available funds for covering transport and accommodation. Participants are responsible for covering travel expenses.
Organizing Committee:
Ilya Gushchin
Alexey Kislov, PhD
Olga Kozyreva, PhD
Lev Lamberov, PhD
Victoria Sukhareva
Head of the Organizing Committee:
Dmitry Ankin, PhD